Clutter FREE Yourself is no longer taking new clients in Atlanta, GA.  For personal family reasons the business has moved to Ohio.  Blessings to all Clutter FREE Yourself clients!
What I am most passionate about is transforming a persons living space into a sanctuary!
As a Living Space Specialist, I create more space for living by de-cluttering, making saving space recommendations, and organizing. I also bring Life to the living space by using non-toxic, green cleaning supplies that are environmentally friendly for those clients who make that choice.  For my repetitive clients, they view me as their 'House Manager' and benefit with a peace of mind that their largest asset is being well cared for and maintained.
Stated another way, I help Professionals add more space to their living area and more life to their space.  After a Living Space Treatment, the Sparkle Treatment, people often say their home feels not only clean and beautiful but spacious, uplifiting, and inviting… like a sanctuary! 
Watch Kathy on WebMD. Kathy appears in a video on WebMD in the section titled "Get More Out of Each Day".  To watch the video, go to this link:  http://www.webmd.com/balance/diet-exercise-stress-10/ Select the video: Save Time:  Organize As You Go
Read an article published in the January 9, 2011 edition of the Atlanta Journal and Constitution (AJC) about Clutter FREE Yourself, LLC. Kathy and her client Janet were featured in an article reported by Rich McKay.  The article was featured in the Living Section of the AJC.  To read the article, go to:   http://www.ajc.com/news/controlling-the-clutter-798907.html
Watch Kathy on the Trust Dale Show Kathy recently appeared on the Trust Dale show. To watch Kathy's interview with Dale Cardwell, go to http://www.trustdale.com/index.php?s=kathy+Coupland Dale Cardwell is an Emmy winning investigative consumer affairs reporter. Kathy was interview for her decision to reinvent her life. Season 1, Episode 15, Airdate: 11/14/2010 TrustDale TV. See the blog post for more information.
The clutter you collect in your closets and cabinets says a lot about who you are. Are you a "hoarder" and save everything or an "information junkie" who saves every magazine, newspaper or book you ever had. Maybe you're a "sentimentalist" and save all kinds of keepsakes or perhaps a "collector" and you have collections of cups, toys or magnets. Letting go of "old stuff" frees you to make room for better living.
Wouldn't it be wonderful to come home to a sparkling clean, clutter free home? Just imagine walking in the front door and finding each room organized so you can actually find your things when you need them. All the stacks of stuff that accumulate on the tables and counters have been organized and put away. The whole house smells clean and sparkles like new. Somehow, as if by magic, all of the storage areas in your home have stretched to hold all of your stuff. If this sounds like your idea of heaven on earth, give us a call at 404-803-4547. We're the clutter intervention specialists and we can help.
Organize Your Life and Maximize Your Space
With busy lives and so many demands on your time, things literally start to pile up. You have "stuff" in your closets, drawers, basements, garages, corners, cabinets and every available spot in you home. Pretty soon you're no longer living in your home, you're maneuvering the obstacle course created by all of the stuff! Having a clutter free home that fits your lifestyle and the needs of your family adds so much to the quality of your life.
As clutter intervention specialists we are more than a home cleaning service and more than a professional organizing service. Clutter FREE Yourself maximizes your living spaces as we deep clean and de-clutter.
Here's How We Can Help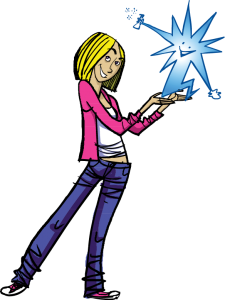 The Sparkle Treatment — We deep clean with an old-fashioned Spring Cleaning.
Reclaim Living Space — We find creative organizing solutions to stretch your space.
De-Clutter — We help you sort through the stuff and remove it, donate it or relocate it.
Maximize Your Space — We show you how to arrange your space to best fit your lifestyle.
Organizing Systems — We create organization systems for your stored items.
Find Cash in Your Clutter — We coordinate the sell of unwanted, but usable items.
Tax Documentation — We document your donations for a tax deduction.
Free Information
The ancient art of Feng Shui is about setting up your living space to be in harmony with the flow of life and is surprisingly relevant for today's busy lifestyles.
Call 404-803-4547 today for a free clutter intervention phone consultation. We can help you plan and budget for your Clutter Free project.
Read founder and CEO of Clutter FREE Yourself, Kathy Coupland's Clutter Free Blog.
Visit our article archive for more information about clutter.